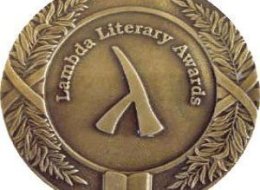 Edward Albee is gay and he's a writer, but he wants you to know he's not a gay writer.
Albee received this year's Pioneer Award from the Lambda Literary Association; this honor is described on the Lambda website as one that is bestowed
on individuals who have broken new ground in the field of LGBT literature and publishing. Established in 1995, the Award honors those who, through their achievements and passionate commitment, have contributed to the LGBT literary community in significant and tangible ways: through works of literature, or by establishing publishing houses, publications, archives, bookstores, or other institutions.
Albee then stunned the audience at the awards ceremony by saying this:
"A writer who happens to be gay or lesbian must be able to transcend self. I am not a gay writer. I am a writer who happens to be gay."
Defending himself to NPR's Renee Montagne, Albee added: "Maybe I'm being a little troublesome about this, but so many writers who are gay are expected to behave like gay writers and I find that is such a limitation and such a prejudicial thing that I fight against it whenever I can."
Here's what I think: if Edward Albee wants to present himself as a writer who happens to be gay, and not as a gay writer, that's his absolute right. We all make our own decisions about how we want to face the world, and if Edward Albee would rather not put his orientation in front of his vocation, that's cool.
The real fault is with the Lambda Literary Foundation, which appears to have genuflected to celebrity and forgotten its own mission:
The Lambda Literary Foundation nurtures, celebrates, and preserves LGBT literature through programs that honor excellence, promote visibility and encourage development of emerging writers.
Albee has said that he strives to create work that is not about–or not specifically about–LGBT issues and concerns. He has insisted that he is not in the business of engaging with or "breaking new ground in" LGBT literature or publishing. So where in the world did Lambda get the idea that Edward Albee was the right choice for the Pioneer Award? There are not enough honors for queer writers and publishers. Let's make sure we're handing them out to the people whose work actually merits the recognition.
Relatedly, and strangely, there is no mention of Edward Albee's sexual orientation on his Wikipedia page. brb editing http://en.wikipedia.org/wiki/Edward_Albee
update 6/6/11 10:38 a.m.: Wikipedia page edited to include details about Edward Albee's sexual orientation.